About Mars Breslow, the Photographer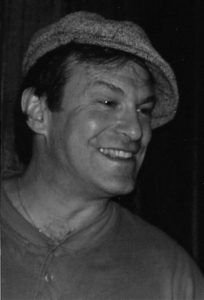 Mars Breslow is a gifted photographer who has made a career out of something he loves–jazz. Over the decades, this jazz photographer has taken pictures of thousands of musicians in venues from concerts to clubs to festivals in San Francisco, the United States, and Europe.
One of his most acclaimed photos is that of jazz legend Oscar Peterson performing at Carnegie Hall in New York City. Featured in the September 1999 issue of Jazz Now magazine, that picture is accompanied by Mars' review of the concert.
On May 18, 1999, Mars took one of his most famous photos–Bay Area Giants of Jazz. He brought together 167 veteran jazz musicians for a photograph on the steps of City Hall in San Francisco. He took his inspiration from the 1958 image A Great Day in Harlem, taken by Art Kane, and featuring legendary jazz musicians of the day on the steps of a New York apartment building.
Over the years, his images have appeared in noted jazz magazines, including Downbeat, Jazz Now, and Jazziz. His work has graced the walls of jazz clubs in New York, as well as the Bay Area, including Yoshi's, Storyville, Pier 23 and Jazz at Pearl's.
Publications
Jazzography-Profiles of Regional Jazz Musicians Who Perform in San Francisco.
Larkdale Press, 2000.
Available in the San Jose and San Francisco public libraries, as well as select book and record stores.
Downbeat Magazine – Various Issues
Jazziz Magazine – Various Issues
Jazz Times – Various Issues
Jazz Now Magazine – Various Issues
San Francisco Chronicle – Various Dates
San Francisco Examiner – Various Dates
San Francisco Examiner Magazine – Oct. 5, 1997
Arts & Leisure – Sept. 19, 1996
The San Francisco Jazz Festival Program Guide
The Stanford Jazz Workshop Program Guide
The Monterey Jazz Festival Program Guide
Cover Photo – Oscar Peterson CD Recording Tenderly on Regis Records
Cover Photo – Oscar Peterson CD Recording Facinatin' Rhythm on Regis Records
Oscar Peterson Image Featured on 50th Anniversary 2007 Calendar for the Canadian Council for the Arts
Cover Photo of Dave Brubeck featured in The Monterey Herald's Go Magazine
Cover Photo – Mary Stallings CD for Feelin' Good on Highnote Records
Cover Photo – Mary Stallings CD for But Beautiful on Highnote Records
San Francisco Jazz Festival's 30th Anniversary Book, sold at the center, features several of Mars' photographs.
iTunes cover photo, "Live Sides" image of pianist Cedar Walton

Radio Interviews
KCSM FM 91.1, Hosted by Chris Cortez, Jan. 3, 1999
KCSM FM 91.1, Hosted by Clifford Brown Jr., Sept. 5, 2000
KPFA FM 94.1, Hosted by Doug Edwards, April of 1997
KPOO FM 89.5, Hosted by Denise Mauder, September of 1999
KCSM FM 91.1 Hosted by Jesse Chuy Varela, Jan. 7, 2008
Television Interviews
KRON TV4, Hosted by Henry Tenenbaum, Aug. 22, 2004
Exhibits:
Yoshi's, Oakland, CA
San Francisco Arts Commission
Jazz Images Exhibit, San Francisco City Hall, Aug. 25-Oct. 30, 2004
Reception held Thursday, Sept. 9 from 5:30 p.m.-7:30pm
Exposed Gallery, San Francisco
Vesuvio, San Francisco
Royal Grounds, San Francisco
The Fillmore Jazz Heritage Center – Award-Winning Photographs of Oscar Peterson, John Handy, Celia Cruz, Allen Smith, & Vernon Alley exhibited in 10′ x 10′ billboard cabinets spanning Fillmore and Eddy Streets in San Francisco.
Photo of Dave Brubeck in The Coffee House Gallery exhibit at The Monterey Jazz Festival
Bancroft Library, University of California Berkley, archival photograph of drummer, Earl Watkins.
Contact Mars Breslow Jazz Photographs today for photos of your jazz favorites in concert. Based in San Francisco, California, Mars offers his services and products worldwide.